I love color and vintage items. When you find the two together, it's a match made in heaven. Not only are these Pyrex bowls functional, but useful. I use them in my kitchen. We nuke 'em and bake in them. They are virtually indesctrutable, and they stack so lovely.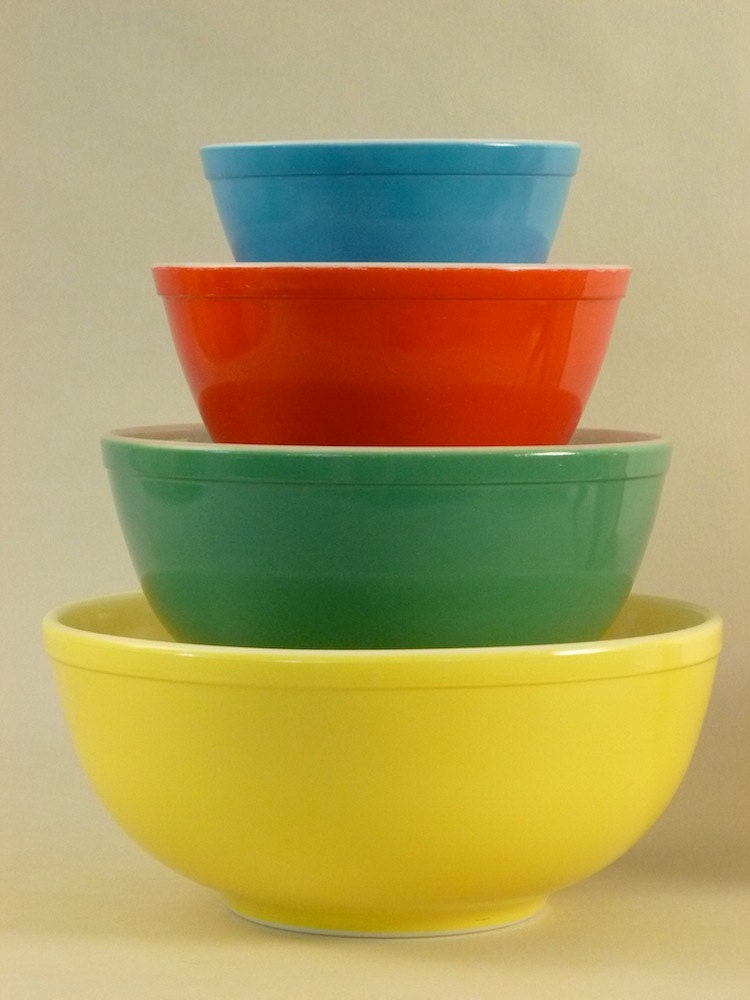 Set by Zetro on Etsy, $110
Like Pyrex?
Read this great article called
"Pyrex Mania" on Vintage Chalet!